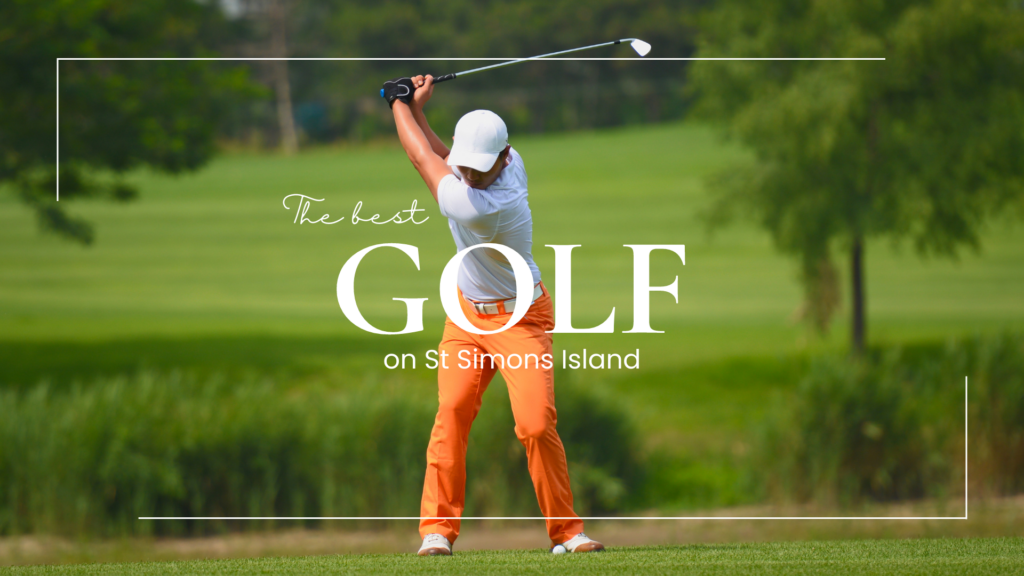 St. Simons Island, nestled along Georgia's picturesque coast, is a haven for golf enthusiasts seeking exceptional courses and breathtaking views. With its lush landscapes, pristine fairways, and world-class facilities, St. Simons Island offers an unforgettable golfing experience. In this blog post, we'll explore the top golfing destinations on the island, where players can indulge in their passion for the game while immersing themselves in the island's natural beauty.
Sea Island Golf Club
As one of the premier golfing destinations in the Southeast, Sea Island Golf Club is a golfer's dream come true. With three championship courses, namely Seaside, Plantation, and Retreat, Sea Island caters to players of all skill levels. The Seaside Course, a regular host of the PGA Tour's RSM Classic, challenges golfers with its links-style design and stunning ocean views. The Plantation Course, with its majestic oaks and marsh vistas, offers an unforgettable experience, while the Retreat Course boasts scenic beauty and strategic shot-making opportunities. Impeccable service and top-notch amenities further enhance the overall golfing experience at Sea Island.
The King and Prince Golf Course
Situated on the northern end of St. Simons Island, The King and Prince Golf Course captivates golfers with its breathtaking coastal scenery and a challenging layout. Renovated to perfection, the course weaves through natural marshland, ancient forests, and shimmering lakes, creating a visually stunning and demanding golfing experience. Immerse yourself in the island's serenity as you navigate the fairways, with the sound of crashing waves serving as a melodic backdrop. The King and Prince Golf Course delivers an unforgettable golfing adventure for players seeking a blend of beauty and challenge.
Frederica Golf Club
While predominantly a private club, Frederica Golf Club occasionally opens its doors to outside play through guest invitations. Designed by the legendary Tom Fazio, this exclusive golfing oasis presents a classic layout, pristine conditions, and breathtaking scenery. Surrounded by the island's natural wonders, including marshes and ancient oaks, Frederica Golf Club harmoniously blends the game of golf with the island's unspoiled beauty. If you have the opportunity to play at Frederica, seize it and prepare for an extraordinary golfing experience.
Jekyll Island Golf Club
Although technically located on nearby Jekyll Island, the Jekyll Island Golf Club is a must-mention destination for golfers visiting St. Simons Island. With three 18-hole courses—Oleander, Indian Mound, and Pine Lakes—Jekyll Island Golf Club provides a diverse range of golfing experiences. Each course features its own unique character, from challenging fairways and undulating greens to stunning vistas and a tranquil atmosphere. Jekyll Island is only a short distance from St. Simons Island, making it an excellent addition to any golfer's itinerary.
For golf enthusiasts, St. Simons Island is a slice of paradise. The island boasts a remarkable selection of golf courses, each offering its own blend of natural beauty and challenging gameplay. From the prestigious Sea Island Golf Club to the hidden gem of Frederica Golf Club, golfers are spoiled for choice when it comes to exceptional golfing experiences. Whether you're a seasoned player or a beginner, St. Simons Island invites you to tee off amidst its stunning landscapes and create memories that will last a lifetime.