Why visit St Simons Island when there are a million other seaside towns to visit for your beach vacation? Well, for one it was ranked the third best US Island by Conde Nast in 2019. Also, it was also voted America's favorite beach town by Travel + Leisure Magazine in 2014. If it's on their radar it should be on yours as well. 
Think about what makes up the perfect family vacation for you. Perhaps it's somewhere not too far away, that has endless sandy beaches and tons of activities for the kids. And maybe it includes going for a morning jog with your dog along the beach and spending all day immersed in history. Or how about a full day of kayaking and fun in the water to make long-lasting memories with your family?
The opportunities are endless on St Simons Island for you to make it the perfect family vacation. Therefore, we've put together the best tips on where to stay and eat, as well as what to do when you get there!
Why You Should Visit
Did someone say staycation? Not only does St Simons, Georgia have golden sandy beaches, historical sites and family-friendly attractions, it's also pretty easy to reach. If you live in Savannah or Jacksonville, it's only an hour away. So instead of waiting around in airports for hours, you can head straight to the beach for fun in the sun.
And if you're driving, why not bring your dogs along too? East Beach allows dogs during the off-season or in the early morning and late evening during the summer. During these times you can let them off the leash to run around.
If you're visiting with your kids, head to Fort Frederica National Monument to learn all about the island's first European settlers. And at St Simons Lighthouse Museum you can see the lighthouse and keeper's dwelling that date back to 1872. For a fun day out, your kids are sure to love Neptune Park and its Fun Zone water park or you could even give kayaking or off-shore fishing a go.
And how does renting bikes and cycling along the pier to dinner sound? Not only is St Simons easy to reach but the endless sandy beaches and attractions make it the perfect place for your family beach vacation.
Where to Stay
To make the best out of St Simons you need a place to rest your head and a private vacation rental is the ultimate experience. Think beach houses with big open spaces and expansive ocean views. Just traveling with two? There are plenty of cozy oceanfront accommodations for you! If you're thinking about renting a beach house in St Simons, Georgia then here are a few of our top picks.
This oceanfront listing is perfect when you can't decide between a pool or beach day. The large swimming pool and hot tub in the private gated community are just moments from the property. Furthermore, the Atlantic Ocean is in full view from the pool and property balcony. 
2. Las Olas 
If you're bringing along the whole family then this property is perfect for you. With capacity for up to 14 guests and your own private pool, you could have tons of fun without even leaving the rental. If you do decide to venture out, head to dog-friendly East Beach which is within walking distance as well as loads of shops and restaurants at Pier Village. There are also miles of footpaths and cycle paths if you're wanting to keep fit whilst on vacation.
If you're wanting a cozier option but still in keeping with the same luxurious feel, this third option is for you. Accommodations for up to 11 guests and it comes with your own private heated pool. As if that isn't enough, the fireplace and outdoor fire pit set it apart. Lastly, it's less than a half mile away from the nearest beach and some of the best restaurants that St Simons has to offer.
Accommodating up to 14 guests with a covered private heated pool and incredible ocean views, you can't ask for more from a vacation home. The bright interiors and open-plan make it perfect for those big family trips. It's also located directly on the beach but secluded enough to be able to fully retreat into utter relaxation.
Where to Eat
From family-friendly restaurants to fine dining restaurants and locally caught fish, there's so much choice when it comes to food on St Simons island.
For the Whole Family – The Half Shell
For the best seafood and a fun atmosphere for the kids, why not try Iguanas? They use fresh ingredients and serve up generous portions of your favorite seafood dishes.
For the Health Conscious – Sea Salt Healthy Kitchen 
If you're into your superfoods and nourishing your body then Sea Salt Healthy Kitchen will be your new favorite place. Perfect for quick, delicious lunches.
For Locally Caught Fish – Georgia Sea Grill
You can't visit a beach town and not try some of its locally caught fish and seafood. For a down-to-earth setting with the finest local seafood and world-famous crab soup, check out the Crab Trap.
For the Best Brunch – Palmer's Village Cafe 
From hand-crafted tomato jam to local ingredients, there's a reason this place continuously generates excellent reviews. For a laidback brunch with excellent service, you won't regret choosing here.
For Delicious Burgers – Certified Burgers and Beverage
The fries are hand-cut and the patties are freshly ground. The freshness of the ingredients means you can really taste the difference here and there's no doubt you'll be coming back for more. It's perfect after a long day at the beach or when a 3-course meal just doesn't feel appealing.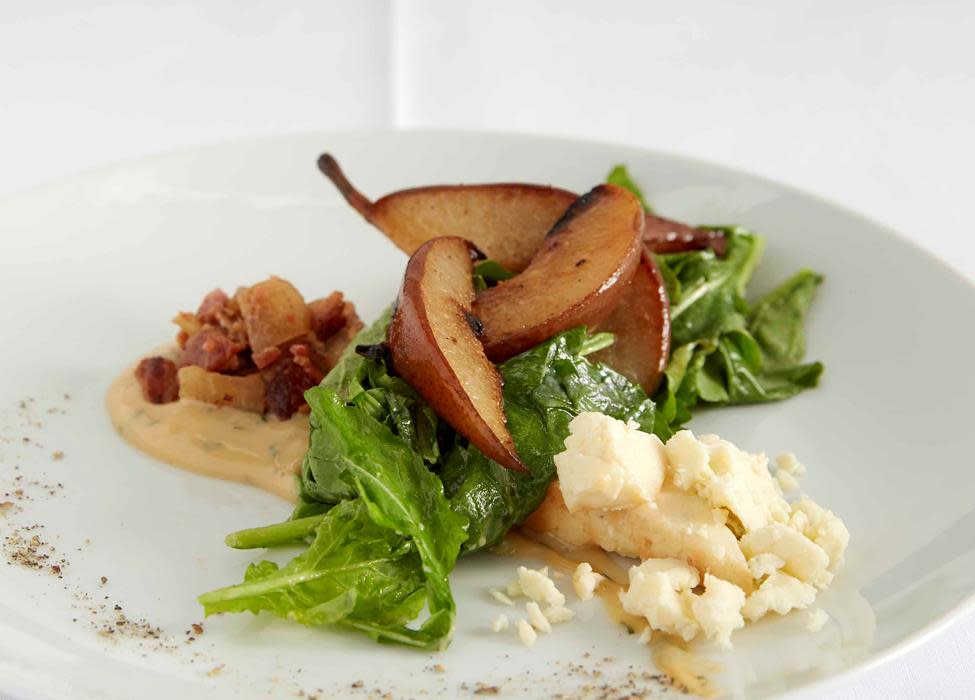 What to Do
Day at the Beach
You can't visit St Simons without visiting its beautiful sandy beaches. East Beach and the Coast Guard Station are popular beaches here that offer a whole range of water sports as well as restrooms and plenty of parking.
Day Out at Neptune Park
This park sits on the oceanfront and not only has a playground but offers mini golf, a swimming pool, fishing pier, and picnic tables. They also have a bandstand too for various events that are held throughout the year.
Charter a Boat
Whether it's a boat for offshore fishing, a catamaran to relax on or an adventure-filled afternoon kayaking, there are so many ways to make the most out of the stunning coastline.
Little St Simons Island
If one island wasn't enough, why not visit the vast natural habitats and unspoiled beaches of Little St Simons Island? You'll find thousands of acres of undeveloped forest and marshlands here and if crowds aren't your thing you won't be hard-pressed to find a spot with 7 miles of beaches.
If you're looking for a beach house to rent for your trip to St Simons then click here to see our full range of stunning properties.
And if you're looking for more things to do, click here for the full list of things we recommend to do in St Simons.